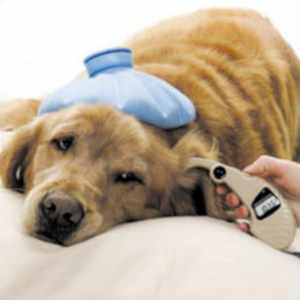 The veterinarian visit costs are increasing day after day and many smart pet owners have learned that the best way of keeping their pet in good health without going broke is to obtain a pet insurance policy.  You may think it is odd to get insurance for your pet but just think how much you spent the last time you had to take your dog, cat or your beloved pet to the veterinarian.  For a procedure that takes few hours you may have to dish out several hundreds or even thousands of dollars.  It is precisely for this reason and that you should obtain pet insurance so that you can afford to take your pet to the vet and maintain his/her health. This post will provide you with some information about pet insurance
What Factors Impact Insurance Premium
Since many people care about the health and longevity of their pet, they will consider obtaining an insurance policy. The question that is often asked is what factors determine costs. There are various factors that determine the cost of your pet insurance.  The insurance rates will not be the same for each pet.  Below is the list of common factors that determine your premium:
Type and Breed – The kind of pet you have will determine the cost of your insurance.  Some breeds are more prone to various complications and thus providers charge higher premiums
Age of Your Pet – The age plays a big role as the older your pets are them more chances of health complications.
Overall Health of Your Pet – Just like with people, insurance provider will look at the health and medical history of your pet.  If your pet is young and healthy your rates will be lower than pets with pre-existing conditions
What Does Pet Insurance Cover
To really understand the benefit of having a pet insurance, one needs to know what is covered by the insurance.  The coverage varies from provider to provider and the percentage of coverage also depends on the option you select.  However most insurance providers in general cover the following costs:
Veterinarian Visits – visits to the veterinarian is covered by the insurance policy
Blood work and Lab Tests – in case your pet needs to undergo various blood or lab tests, your policy will cover these expenses.
Required Surgeries – non elective and non-cosmetic surgeries are also covered by your policy
Hospitalization-hospitalization is very expensive and the pet insurance does cover this cost as we well.
Anesthesia – any required anesthetic and sedative drug or injection is also covered
Prescriptions – the cost of prescription and medication is also included in the policy
How to choose the Right Provider
Although cost is an important factor, it is more important to choose reputable insurance providers.  Check their ratings online as well as check the Better Business Bureau to see if any complaint was filed against the company.  There is no point in obtaining policy from a provider that does not pay when it comes to making claims.  Thus, it is best to deal with reputable companies.
How to Find Low Insurance Rates
As with everything else, the Internet has made your shopping very easy.  You can compare pet insurance quotes from major providers from the comfort of your home so that you easily compare their rates and policies side by side.  You are then at a good position to select the company that best meet your needs.