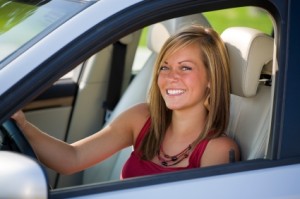 Getting first class yet cheap car insurance seems like a sweet dream for every teenage driver in Canada. However, to be realistic the cost of insuring vehicles for teenagers and young kids is quite expensive endeavor these days. This is because teenagers are more prone to accidents and are in a habit of reckless driving in comparison to experienced and older drivers.  Although the cost of insurance is high for teenagers, there are still some approaches you can take to lower the car insurance for young drivers in Canada.
Defensive Driving Lessons
Young people being possessors of a care free nature often tend to ignore the problems that encircle them and take high risks that can become troubling at times.  Therefore one way to assure the insurance companies that the young driver is careful is by taking a defensive course.  These lessons not only help to protect the young driver but also greatly assist in lowering the insurance cost.
Safer Perceived Cars
Auto insurance companies tend to flare up the prices if they hear that young drivers, who are already perceived as inexperienced and high risk, will be driving a sport or fast car.  Therefore, one way to keep the rates lower is by not choosing a car that is considered sport or has an expensive price.  Usually, it is easier to lower the insurance rate for inexpensive pre owned cars.  Cars with added safety features such automatic seat belts, air bag, anti-lock brakes and anti-theft device also have lower insurance rates.
Grades Matter to Insurance Companies
There is also another way of acquiring lower insurance.  It seems that parents and teachers are not alone in caring about the grades of students. Insurance companies tend to favor students with better grades. For instance The Good Grade Discount is one policy which is a brilliant way of cutting down largely on the cost of car insurance. Though this might sound silly to many young people the thought that governs this is the presumption that if a young individual is a good student then there is a better chance that he/she is conscientious and reliable.
Adding young driver to parent's insurance
Perhaps the easiest and most effective way of lowering the insurance rate for young driver is by adding them to the insurance policy of their parents.  The advantage with this approach is that the young driver is able to receive all the benefit associated with primary insured driver.  The other advantage is that the young driver can drive any type of car such as sports car without having to pay the high premium associated with driving such cars by young adults.
Compare car insurance quotes online
There are various sites that specialize in comparing car insurance quotes.  This is done by listing all insurance rates and policies provided by various major insurance companies side by side so that you can see which type of coverage and rate is most suitable for you.
Since driving for young drivers is truly an enthralling experience especially in the initial stages, it's very important that young drivers have a good insurance coverage so that they are financially well protected in case of any accidents.