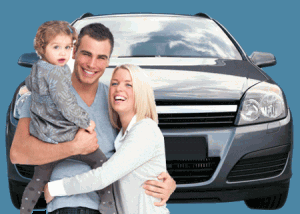 With the tough economy upon us, we are all looking for ways of saving money and a good place to start with is the car insurance.  There are many ways of lowering the amount you pay for your auto insurance and in this document we shall discus the most common approaches to save on your policy.
Compare and Shop
Start comparing car insurance quotes online to see how your current policy compares to the ones offered by other companies.  There are site on the internet such as this one that allow you to compare rates and policies side by side to determine what policy is best suited for you.  Pay attention to all details and do a thorough job of reading the all pertinent information listed by each provider. Remember you increase your chances of finding a better rate by at more companies and comparing more rates.
Get what you need
Another way of saving on your insurance quote is to take up the coverage that is right for you and your car.  For instance if you happen to drive an older or less expensive car, then you may want to either remove or lower the amount of coverage for your car.  Remember, we said lower coverage for your car only not the liability.  You should always have the highest liability for damages to the other parties and you should never try to lower this.  You never want to be in a situation where you are found liable for paying high damages for which you are not covered, as that could be financially devastating.
Increase your deductibles
Another option you have when it comes to saving on your insurance rate is to increase the deductible.  A deductible is the amount you pay before the insurance step in to cover the damage.  For instance if you have a deductible of $200 and the damages to your car is $1000, the insurance company will pay for $800 and you are required to cover the additional $200 out of your pocket.
If you increase the amount of deductible say from $200 to $500, then you can save on your insurance rate as the company will adjust the rate based on your deductible.
Insurance friendly cars
Another option for saving on your car insurance rate is by selecting cars that do not have a high insurance premium.  If you are an owner of a fast sport car you, you are sure to pay a higher premium that if you had a regular sedan.  Insurance companies categorize cars in terms of the size of engine and speed, to name a few.
Therefore, your insurance rate will be higher if you had 1600 cc engine as oppose to a 600 cc engine.  Of cure not everyone is willing to sacrifice on the type of car they like, however, if lowering your insurance is a concern, you could select your next car to be more insurance friendly.  Various safety car features that can save you money in terms of your insurance are anti-theft device, airbags, automatic seatbelts and anti-lock breaking system.
Combine your Policies
Combining your car insurance policy with other policies such as home, life or health is another approach for saving on your rates.  Many companies will give you attractive discounts for selecting them as the only provider for all your policies.  In fact life is unpredictable and if you have a family, you should have life insurance to ensure that your family is well taken care of in case of a disaster.  Thus, it is smart to take full advantage of discounts offered by various companies to combine your policies.  Again do a full search and compare all quotes and rates to ensure that you find the best coverage and policy you are looking for.
Take drive safety lessons
Do you have a not so clean driving record?  If this is what causing your insurance rates to skyrocket, you could greatly benefit by taking various defensive driving courses recommended by insurance companies to assist in lowering your rates.