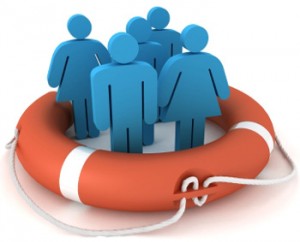 If you are concerned about the financial well being and future of your family and children then life insurance is a must.  Life insurance provides financial security and protection for your family and children in case of an accidental death, and it is an important policy that should be carried by anyone who has a family.  The question asked by many individuals is how insurance premiums are determined.  This document will discuss briefly what insurance premiums are and how they are calculated.
Life insurance premiums are periodic payments, typically monthly or annually, that are paid by the insurer (you) to the insurance provider in order to maintain the insurance policy.  The premium varies from individual to individual and there are various factors, as we shall discuss, that affects how your premiums are calculated.  Below is a list of some major factors that impact your rate.
Age: Since insurance policies cover the cost of funerals as well as other costs following the death of an individual, the older the individual, the higher the insurance premium.  This is pretty standard across the board for all insurance providers.  Death is an inevitable part of life; however, we cannot generally predict when it happens.  Life expectancy estimates provides us with a baseline of what how long people are expected to live.  The closer you are to that estimate, the higher your insurance premium will be.
Gender: Yes there is a bias when it comes to life insurance premiums.  On average, women are shown to have longer life span than men.  Therefore, life insurance rates are lower for women than men who are in the same age group as the women.   There are various debates about equal code; however, as of the writing of this post, insurance premiums are more favorable toward women.
Your Life Style and Occupation:  Insurance policies will carry a higher premium for smokers and heavy drinkers.  Since many medical studies link these activities with health related problems or increasing the risk of health problems, the insurance premium for such individuals is also higher.  Additionally premiums are also higher for individuals with higher risk of injury due to work related activities.  For instance construction workers or mine workers are considered to be at a higher risk of injury than an individual working behind a desk.
Amount of Coverage: This should be an obvious point and it is the same with car insurance or home insurance.  The more coverage you seek the higher the rate will be.  It is recommended that you do not slash your coverage in order to save on your premium.  The purpose of life insurance is to provide financial security for your loved ones once you are gone.  Therefore, be sure that you select the proper coverage so that your family members are well protected.
Your health and Medical History:  This is a controversial point as there are now many companies advertising no medical exam life insurance. Whether a provider will ask you to undergo a medical exam or not, if they find out that you have a medical condition, your insurance rate is bound to be higher.  It is in fact for this reason that many individuals will try to keep their medical history private.
How to Find Low Insurance Rates: If you are looking to find a great deal on life insurance, then you should search online and shop for insurance rates.  You can now compare life insurance quotes online from major insurance providers side by side to see which policy and rate is best suited for you.