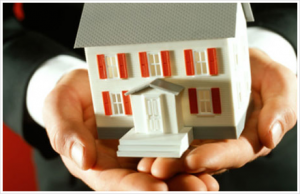 If there ever was a good time to start lowering your cost and saving more of your hard earned money, now would definitely be it.  With the economy in crisis and low job market, there is not a better time to take a look at all your spending and find out where you might be able to save a few dollars.  Home insurance is a necessity as it protects the most important asset in your life; however, it doesn't mean that you cannot take measures to find cheap home insurance.  In fact we are going to discuss various steps that you can take to save on home insurance.
Compare Home Insurance Quotes Online
As with many other product and services, you can find all the information you need about insurance rates and policies at the tip of your finger tips by searching for it online.  In fact you can compare home insurance quotes from major insurance companies from this site so that you can easily look at all their offerings side by side to determine which policy and rate is best.   This is the best way of finding the cheapest insurance rate.
Maintain Good Credit
Another important aspect of getting cheaper insurance premium is by building and maintaining good credit.  Having a solid credit assures the insurance provider that you are a responsible person that will make payments on time.  Insurance providers also consider individuals with good credit to be more responsible when it comes to taking care and maintain their home.   Thus, maintaining good credit can get you better insurance rates.
Make Your Home Safe
Take the appropriate measure to secure your home from burglary by installing surveillance or security systems.  There are many companies such ADT that specialize in installing or providing monitoring for your home.  Also, you should purchase dead bolts and safer lockers for your front door.  These measures not only protect your home but will also allow you to get a cheaper insurance rate.
Take Fire Preventive Measures
Fire is the most common disaster that destroys many home across the nation.  You can lower the risk of fire by installing smoke detectors and fire alarm system.  Installing these devices not only can protect your home but also your life and the lives of your family.  Insurance companies have to dish out lots of money to rebuild home that were destroyed by fire.  If your home has these fire preventive measures, then you can certainly on the right path to find cheap home insurance.
Combine Insurance Policies
Another smart way of saving on your rate is to use one provider for all your insurance needs such as car insurance and life insurance.  Most companies will give you considerable discount to make certain that you will list all your policies through them.  Be sure to mention this when speaking to your agent.
Don't Over-Insure
It is important to have the right amount of coverage and not to over insure your home.  This is a mistake made by many homeowners.  Find out the replacement cost of your home so that you know how much you need to ensure your home for.  You should never under estimate the cost of your home and assets but over estimating it is not helpful and it only drains your wallet